New York Republican Party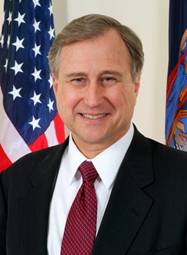 Throughout its long history, the New York State Republican Party has helped provide the ideas and leadership necessary to ensure that government works for the people. New York's Republicans have tackled not only the great challenges facing the Empire State, but led the way in forging new solutions that would help our nation grow. We are the heirs to the legacy left by great New York Republicans like Theodore Roosevelt, Fiorello LaGuardia, Nelson Rockefeller and Thomas E. Dewey.

Our heritage is rooted in the philosophy that government must be limited for people to be truly free, to prosper and to achieve their goals. Our candidates and our officials work tirelessly to defend the rights of every taxpayer against the uncontrolled government spending that is weighing down the promise of our great state. The New York Republican Party and its message reach every New Yorker from every background. We are Asian small business owners, middle-income suburban families and upstate dairy farmers. We are trades union members who know a better business environment means more work. We are Hispanics and African-Americans who want school choice and women balancing the family budget.

We are the Party of the small businesses on Main Street, the start-up entrepreneur and large businesses we need to keep in our state. As New York Republicans, we know that cutting taxes, cutting spending and reducing regulations are the only ways to grow our economy and create jobs.

New York's Republican Party believes that government has a responsibility to help those in need through a hand up, rather than a hand out. We believe that quality education is the human rights issue of the twenty-first century and that parents deserve school choice. Republicans believe that local control leads to safe, affordable communities. We believe that strong families are the backbone of our society.

Our Party is a celebration of diversity because our values of limited government and fiscal restraint mean something for everyone who earns a paycheck, everyone who runs a business, everyone who owns a home, everyone who is raising a family and everyone who believes that people come first.

In this important political year with our state in the midst of economic crisis, I hope you would join us in helping to ensure that New York is again the brightest light in the shining city on hill we call the United States of America.




Edward F. Cox Chairman Republican Party of New York State